GET WHAT YOU NEED
Natural Focus.....Natural Calm.....Natural Energy..... Choose your Chill!
OUR STAR INGREDIENTS
Nano-Tech CBD

We use certified Harvest Moon NanoTech CBD. All HMCBD products are 3rd-party tested and made in a GMP-certified lab. It is a premium THC-FREE CBD that absorbs quickly and provides all the functional benefits with no buzz!

Botanicals that help you manage your mood

Blended with Ashwagandha Root, Chamomile, L-Theanine, Rhodiola Root, Ginseng Root, Vitamin B12, and Natural Caffeine. All formulated to make you feel great.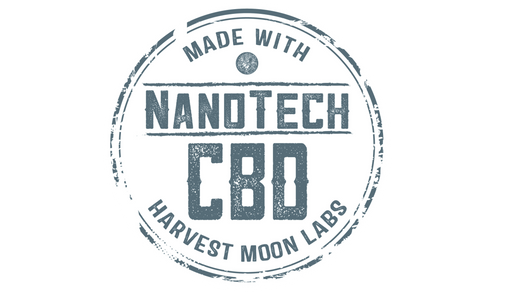 FIZZY WELLNESS INSIDE
We blend botanicals (roots and flowers) with antioxidants to create a premium CBD infused soda that is:
Alcohol Free

THC Free

Gluten Free

Low Sugar

Low Calorie
DID YOU KNOW?
"Nanotech allows for rapid absorption and far greater bioavailability of CBD than tinctures and similar oils."

"Four-in-10 Americans assume that CBD is another name for Marijuana."

"The sober curious movement is impacting what Americans are drinking."

"62% of Americans have heard about CBD but most are uncertain or mistaken about what it does and whether or not it's safe."
DAZED AND CONFUSED?
Our FAQ's can help unclutter the brain fog surrounding CBD products.
It's a lot so we thought we would save you a google search.
CBD (Cannabidiol) is a natural compound found in the cannabis sativa plant that does not cause a high. Check out what's in our CBD. Here's our latest lab tests.
Our CBD Sodas offer different benefits helping you manage your mood. Using Nano-Emulsified CBD can amplify feelings of relaxation and calmness, all functional benefits with zero high or mind altering feelings. 
CBD does not get you high. It helps you feel mellow, and calm. Functional benefits without a buzz.
Feeling tired? Feeling stressed? Feeling disjointed? We don't judge, we are here to be your sidekick to manage your mood and enhance your emotions. Drink Chelsea B. Sodas as a replacement for alcohol as a part of your everyday life.  
Humans can safely tolerate up to 1,500 mg of CBD per day. However, we recommend starting slow and easing into your own personal CBD journey. Everybody is different, but give a can a try and see how you feel. We hope you'll feel so good that you'll want another.
Hemp-derived CBD products with less than 0.3% THC are federally legal. While the FDA has not yet approved non-prescription CBD products, our lab is both certified GMP for safe manufacturing processes and aims to provide the highest quality CBD you can buy. 
CBD itself is not screened for and will not show positive in a drug test, however, extremely small amounts of THC present in the material could potentially result in a positive drug test.  Our NanoTech CBD contains no THC, but it's best to speak with your doctor or employer with questions. Check out our lab results here to understand the full spectrum results.
While CBD is generally safe and extremely well-tolerated, it could potentially cause side effects such as tiredness, changes in appetite and dry mouth.  If you have concerns or are on other medications, please consult with your physician before sippin'
Consult your doctor with questions and concerns.
The purpose of third-party testing or independent lab testing is to provide an unbiased analysis of CBD products. These tests are used to indicate the quality, purity, and potency of a CBD sample. Third-party testing is critical in today's dynamic CBD market.
Nano Emulsification is a next-generation CBD processing technology that lets your body absorb the benefits of CBD quicker than other forms of CBD. The CBD molecules are fractured into nanoparticles helping them pass much easier into the bloodstream, making them more readily available to your system. You get the most out of the CBD, in a short period of time.